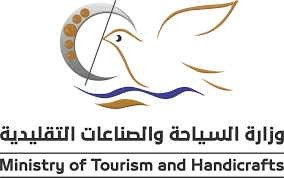 an archaeological field trip was conducted for the Hospitality and Tourism Management students at the Faculty of Business Administration, at the Libyan International Medical University.
The field-trip composed of two very critical ancient historical sites
• Tocra Archaeological City
• Tolmeitha Archaeological City

Brief Background:
Tocra and Tolmitha are ancient historical sites located in Libya. Tocra, also known as 'Teuchira', is a small village in Eastern Libya, located about 70 kilometres east of Benghazi city.
It was one of the five cities of the Greek Pentapolis and was an important export port during the Greek period, and later the Byzantines.
On the other hand, Tolmitha, also known as Ptolemais, is a coastal city of ancient Cyrenaica. Its historical significance dates back to the middle of the 6th century BC.
However, in the 3rd century BC, the city received its name Ptolemais from Ptolemy III, who united Cyrenaica with Egypt.
The city was easily defensible and provided the only safe anchorage between Euhesperides-Berenice (modern Benghazi) and Apollonia (modern Sūsah in Libya).
In addition to this, it's important to mention that Tolmitha's economy was based on trade with interior, and more importantly, the city flourished during the Hellenistic times, as well as, the early period of the Roman Empire.

Purpose of the Visit
The field trip aimed to achieve various objectives, including
1. Understanding the historical significance of these archaeological sites and learning about their management and marketing by the official authorities in the country.
2. Applying management principles such as planning, organizing, directing, and controlling in the tourism and hospitality sectors.
3. Assessing the practical implementation of marketing strategies in the tourism and hospitality sectors.
4. Exploring potential opportunities for management, investment, and tourism marketing to contribute to economic diversification in Libya and generate alternative sources of income beyond oil.
5. Creating future employment opportunities in the tourism and hospitality sectors.
6. Managing, protecting, and promoting the tourism sector in Libya.
7. Preserving the cultural heritage of future generations in Libya by understanding and safeguarding the ancestral legacy.
8. Strengthening the collaboration between academic institutions and public and private national institutions.

Methodology of the Field Trip
Under the supervision of tourism academic experts, the students embarked on the field trip, which included personal interviews with officials responsible for the tourism, antiquities, and hotel sectors.
They also conducted on-site visits to the archaeological sites to observe and examine them first hand.
The tourism experts provided comprehensive explanations about the history of the tourism, archaeological, and hotel sectors in those regions.
The students considered this knowledge transfer as a qualitative shift in their economic thinking regarding non-oil resources in the country.
Following the field trip, the students prepared reports, which will be submitted to the course instructor next week, along with documentary photographs, evidence, and supporting materials.