2023 5th International Conference MSIE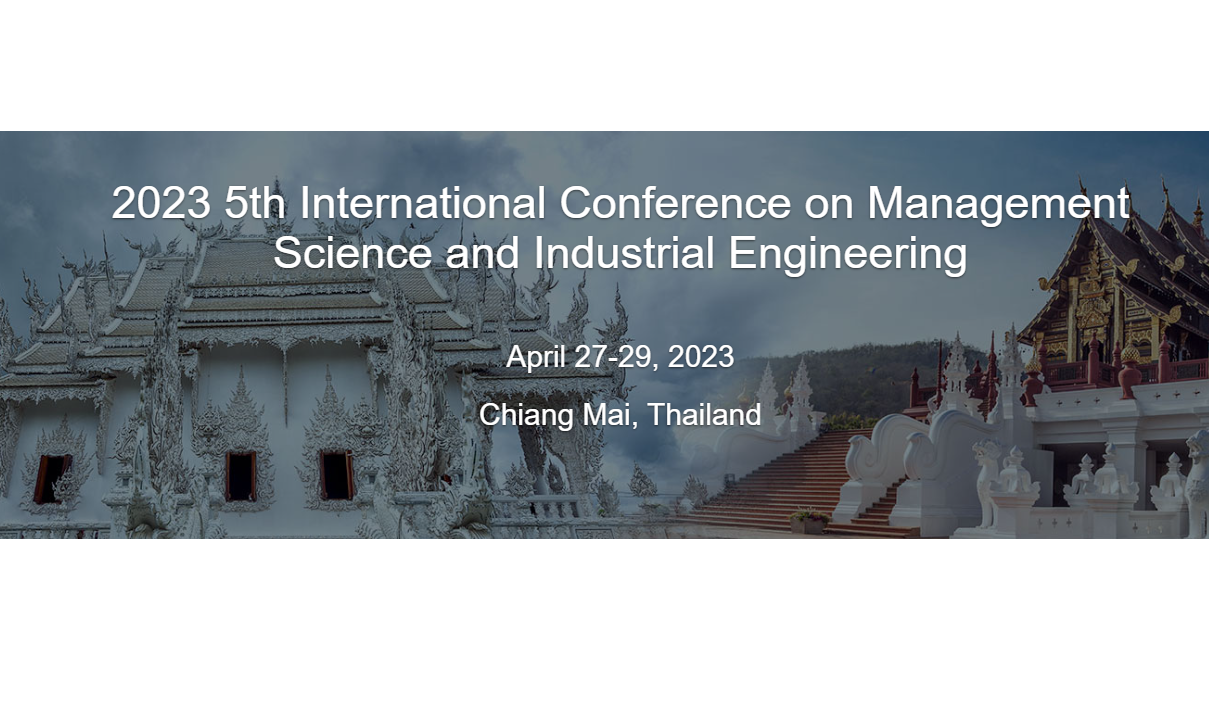 2023 5th International Conference on Management Science and Industrial Engineering will be held in Chiang Mai, Thailand during April 27-29, 2023. MSIE 2022 is one of the principal events for experts from academia, industry, utilities, researchers and scientists across the globe to exchange ideas and experiences on Management Science and Industrial Engineering. The primary goal of the conference is to exchange, share and distribute the latest research and theories from our international community. Prospective authors are invited to submit original research papers which have not been submitted or published by other conferences or journals.
MSIE 2019 was successfully held in Phuket, Thailand, MSIE 2020, MSIE 2021 and MSIE 2022 were held online due to the COVID-19, and experts from all over the world attended this conference to share their reports during the past 4 years.
More details can be found on the conference website: http://agba.us.